Invisalign is a popular option, especially with adults looking for the benefits of straightened teeth without the appearance of standard braces. Like traditional braces, they can reposition the teeth and jaw to where they should be, without anyone noticing. This treatment helps handle common dental problems among adults and teens.
At Monte Vista Dental Group, we offer an alternative way to straighten your teeth without braces. Dr. Cho and Dr. Hyejin are Invisalign dentists who provide their patients with a beautiful smile; they can count on every day.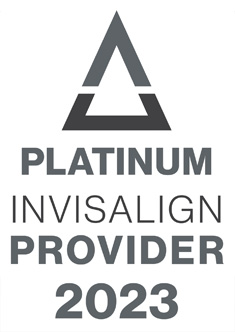 What are the Benefits of Invisalign
Invisalign provides many benefits. It's clear, removable aligners help reduce the risk of gum disease and tooth decay while helping give you a straight smile. Here are just a few of this service's advantages:
Appearance–Clear, almost invisible braces help keep your treatment discreet.
Comfort–Aligners can be removed for eating and cleaning.
Safety–Allow for easier and healthier dental hygiene.
Duration of treatment–Invisalign treatment generally requires less time than traditional braces do.
Knowledge of What to Expect–Patients are shown a fully computerized treatment plan, so they can rest assured they are entering the treatment informed.
What can Clear Aligners Treat?
Invisalign can help you with a variety of issues, including
Overbite
Underbite
Crossbite
Gap Teeth
Open Bite
Crowded Teeth
Crooked Teeth
When it Takes a Miracle We'r Here
Call Dr. Cho and Dr. Jeon for
The Same-Day Emergency Dental Appointment
What Can I Expect from the Treatment Process?
A standard Invisalign treatment generally occurs in five stages.
Consultation

Invisalign is a versatile system, but it does not work for all orthodontic issues. We also check to ensure your insurance can cover the treatment. We go over all of these issues during your consultation to ensure that this treatment is right for you and that you know what to expect from it.

We create a treatment plan.

When you've decided on Invisalign treatment, we begin by taking x-rays of your teeth to best determine how to go about the treatment. These records are sent to the Invisaligncompany along with our input, so they know how we plan to approach your situation. After a certain amount of discourse, for the sake of getting the treatment right, Invisalign makes the trays that best fit your teeth. After that, we just wait for the aligners to arrive.
Beginning the treatment

When the aligners are ready, drop by our office, and we will provide you with them. Each aligner is different, meant to be worn in a specific order, and generally worn for about two weeks. Each new aligner works to continually straighten your teeth. Aligners can be removed for eating or brushing, but otherwise should be kept on 24/7, or else your treatment will not progress as it should. Your aligners are worn based on your treatment's progression, which means that if your teeth are not straightening as they should, consecutive aligners may not fit, so it's essential to commit to the treatment.

Your smile is refined.

In some cases, your treatment will be done after your last tray has been worn. However, in many cases, a few teeth may need adjustment. Your dentist will inspect your teeth before ordering "refinement" trays from Invisalign. These may also take up to a month to arrive, but there should be no additional charge.

Your smile is maintained.

You will need to wear retainers for a time after your treatment so that your jaw can solidify around your new teeth.
Contact us at Monte Vista Dental today. Dr. Cho and Dr. Jeon are specialized, highly trained oral surgeons
How long does an Invisalign Treatment Take?
Invisalign takes approximately 20 weeks for most adults, but it varies with the individual. Within two-to-three months of using invisible aligners, the results will be evident.
Get Started Today!
Monte Vista Dental Group is here to help you achieve the confident smile you've always wanted. Contact us to begin your appointment today!
"
We really recommend this dental office. Great staff, great customer service, and overall amazing. It's very safe with Covid-19 precautions. Definitely recommend.